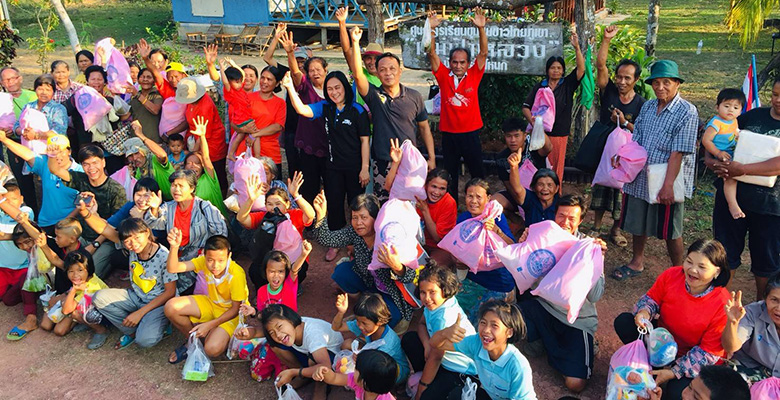 18 Jan

The 'Hom Ai Oon' project

As we witness the growing problem of low resources, Nan Yang Textiles Group has also taken part in overcoming the problem. The company has continued the 'Hom Ai Oon' project for it's second year by using raw flat knit collars,
which are in the waste pile, to make blankets. The blankets are distributed throughout schools, communities, temples, meditation retreats as well as government and public centres that have a lack of resources. The company has
distributed altogether 1800 blankets to all the various departments.