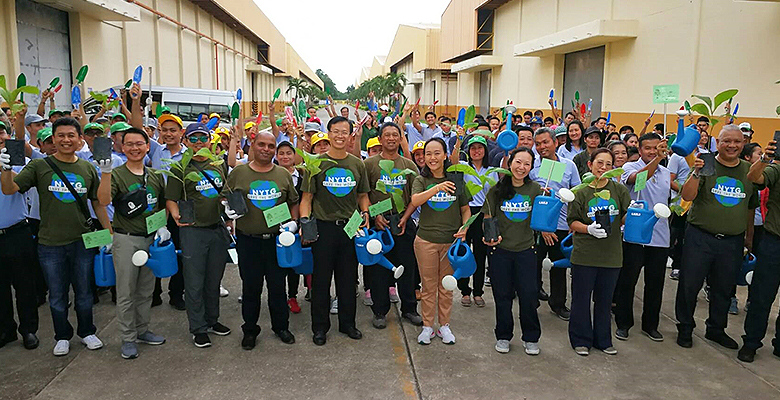 19 Nov

Green Project

Nan Yang Textile Group has dedicated areas in the factories to be green, as the surroundings, environment and employees' quality of life is very important to the company. The green area will allow the atmosphere to be cooler and more pleasant as well as purify the air in the factory. Before heading to the community with environmental measures, the company has decided to enforce sustainable methods in the factory as well as encourage employees to participate in a conversation about being greener. Encouraging the employees to build better attitudes towards the relationship between the environment
and the organisation whether internally or externally.

In the previous 5 months Nan Yang Textile Group has been focusing on the 'GREEN PROJECT' by planting 2,500 trees. The various trees planted include trees which are hard to find, however are originally of the province; air purifying trees, trees that will better the atmosphere and absorb the air pollution in both the factory area as well as the communities in the vicinity.

The various green areas are in the following locations:
1. Nan Yang Textile Co.,Ltd – Sai 5 Bangkok
2. Nan Yang Textile Co.,Ltd – Phetchaburi, Nan Yang Knitting Factory Co.,Ltd – Phetchaburi
3. Nan Yang Garment Co.,Ltd – Sam Phran, Nan Yang Garment Co.,LTd – Pichit
4. Tuangtana Nakorn Co.,Ltd

Through this 'GREEN PROJECT' the management's main focus was to purify the air and increase the quality of life in the nearby communities as well as encourage the employees to be more environmentally aware and friendly.